Meet The Off Leash K9 Team
Ciarra has had a lifelong love of dogs and other animals growing up on the island of Kauai in Hawaii. Growing up she spent her weekends volunteering at animal shelters and rescues and in her time off she could be found watching her idol, Steve Irwin, the well known Australian zookeeper, conservationist and television personality. She grew up with not only dogs but with cats, chameleons, snakes, birds and everything in between. Animals are her life but dogs in particular became her true calling.
In 2012, Ciarra found Off Leash K9 Training in Virginia. She came for training to learn how to communicate in the best and most effective way possible to our canine companions and she ended up staying to work with the headquarters team under Nick White, the creator of Off Leash K9 Training. 3 years later she opened a successful location in Hawaii and is now excited to be bringing her experience and expertise to the emerald coast, where she now resides.
Training dogs is her passion. This is not a job for her, but it is a lifestyle. She gets to wake up everyday and find joy in being able to work with a wide range of amazing dogs and teach owners how to communicate and live a happier life with their dog right by their side. With over 7+ years of training experience, Ciarra has handled everything from young sweet puppies, to working dogs, to aggression cases and everything in between.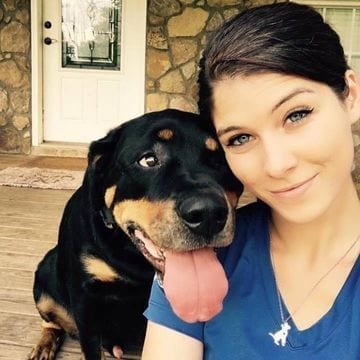 do you have questions for us?
Or Call us for a free consultation today!
About Off Leash K9 Training
Dog Trainers Who Are Recognized Around The World!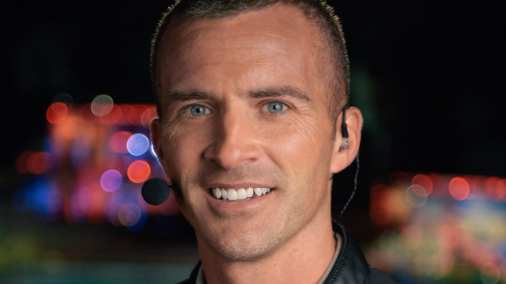 Nick White is the Owner and Founder of Off Leash K9 Training.  Nick is a former US Marine and former US Secret Service. He currently has over 130+ dog training locations throughout the United States. 
Nick is globally recognized as being one of the top dog trainers in the world.  He has 2 official world records in off leash obedience, named on Wikipedia as one of the top 20 dog trainers in the world, recently named top 10 trainer in the world by bestdogtrainers.org, has been featured in many magazines and shows, and he is regularly requested by the top celebrities and athletes! He has been called upon by people such as actor Ryan Reynolds, WWE's John Cena, MLB All Star Max Scherzer, UFC World Champion Jon "Bones" Jones, and many more!
You can visit our YouTube Channel and watch over 1500+ before/after videos of Nick and his team's work!  Off Leash K9 Training has more documented videos than any dog training business in the entire world!